COMPANY PROFILE
We are SGE Terminals & Wiring Accessories Inc. in Chang Hua, Taiwan.
SGE was established in 1988 in Taiwan already over 30 years for produce and sell Non Insulated Terminals and easy entry and double crimp Insulated terminals, DIN 46234 Ring Terminals, Butt Splice Connectors, Female & Male Disconnectors and Stripping Quick Splice and Wire accessories and Crimping Tools. We provide terminals and connectors in many different business range ,
like Electric Vehicle (EV)、 Electric Motorcycle 、Motorcycle 、 Generator 、Energy、Automation equipment、Rail transit、
Electrical wiring、 Automobile maintenance、 Automobile after-sales service、 Automobile wiring、 Power switch、 Vessel maintenance、 High-voltage electrical box、 Power transmission、 Switchboard、 Lamp connection etc.
SGE has been Certified ISO-9001 factory and Our products with RoHS Compliant and UL and cUL certificate.
SGE designs and makes precision press moulding to produce premium quality products.
Our High quality products are well recognized particularly by the professional users in many countries.
Small Package/ Terminal Kits / Bulk package /Customized label & package, all accept!!!
Best Service/Good Quality/Efficiency Deliver is our Company Policy!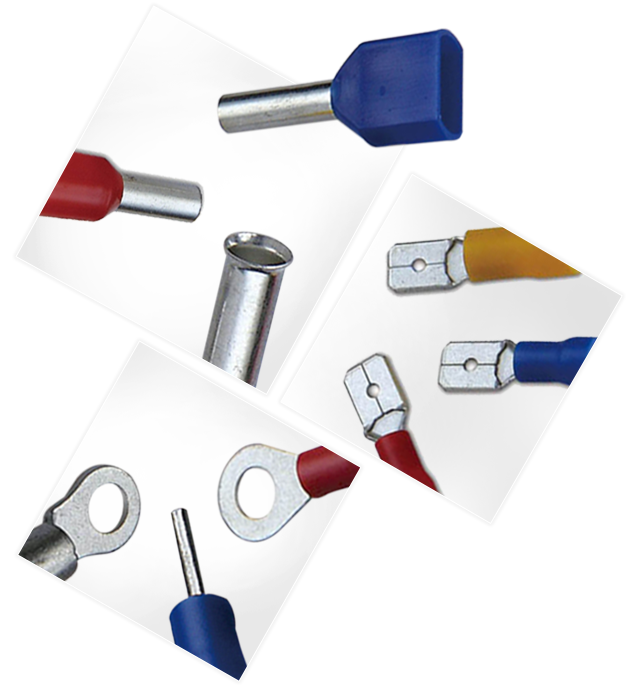 Our mission
Promote Human Quality and Field Training.
Understand Customers demand and expectations.
Provide Customer Correct products & Information.
Always keeping Quality Control & Strictly monitor the quality.
Choose SGE to Connecting Your Life.
We believe you will be satisfied with our products if you are searching for a reliable supplier in this field.